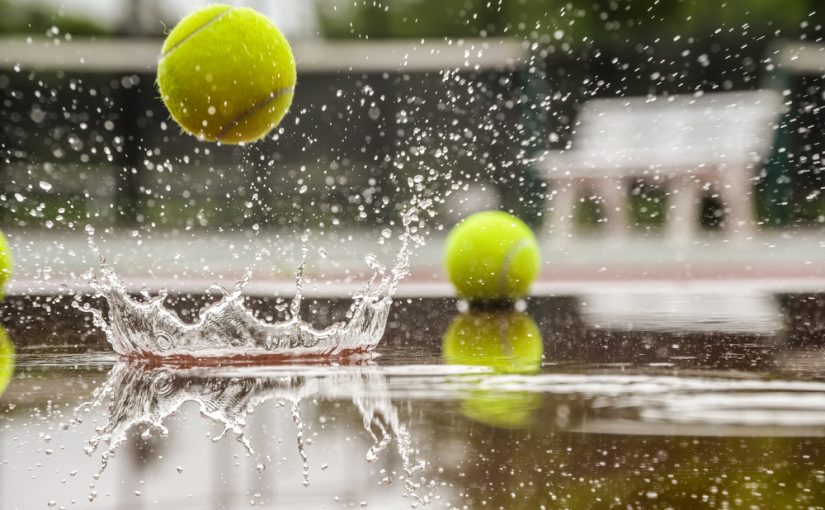 06 Aug

Leading Self and Stress Management During Difficult Times

Tap into your resourcefulness within and the resourcefulness of people around to help you bounce back during difficult times.

During difficult times of economy particularly in a certain sector like IT where there have been huge layoffs recently, I found certain senior managers, directors and VPs who expressed shock and helplessness. In one of my informal conversations with one of the senior management IT professional from a well-known IT company, he shared that he was laid off. He was utterly disillusioned and was trying to get some relief by venting out his anguish and get some ideas on how to cope with this sudden loss. It was as recent as yesterday during my interaction with one of my friends, who is a senior software technology architect, who actually nudged me by saying, "George why don't you write on how to remain resilient during period of adversity due to recent job losses of software professionals. It triggered in me the thought to expand this topic for even others and to also consider personal tragedies like sudden death of one's spouse or close family members, separation, ill-health or financial losses.

My readers may wonder what authority I may have to share ideas and tips related to this topic. My only humble submission is that I have tapped into my personal experiences and used it on how I bounced back during my sudden personal losses. Losses related with ill-health and death of my closest friend my spouse due to cancer and then coping with being a single parent. I have also seen some of my own friends who bounced back triumphantly despite losses in business and life.

I want to encourage you through this piece of writing that you are powerfully resourceful within. You have all the capacities within you to cope with adverse situations in your life. Let me share on how you are resourceful and ways you can find solutions during times of adversity.
Your SHAPE is your number one resource. SHAPE is an acronym that I first learnt about from Rick Warren. It means you have Spiritual gifts (innate talents) Heart (Passion), Abilities, Personality and Experiences (Childhood and Youth, Work, Education, Voluntary activities and Life). Reflect on and use your SHAPE as a resource during these difficult times. You can use your SHAPE to create a new service or product which you can either sell yourself or sell through tie-ups or your networks.
Folks, shake off that dust of shame or embarrassment or grief due to job loss or any other personal tragedy. You already have untapped and existing resource within you to help you cope with these trying times. Begin with talking to your trusted friend or a mentor to show and guide you on your strengths that you have got from your unique SHAPE. One of my favourite mentor,a great institution builder, globe-trotting speaker and writer of few major books on leadership. He guided me during the times of my personal tragedies to look at my own resourcefulness within me given by God.
My friends you have already acquired so much educational, work and project experiences. You can utilize it NOW not later to either create a new service or product yourself or tie-up with organizations not necessarily from your own industry who can utilize your services or product. Cheer up! You don't let your lives be run or ruined by others wrong decisions especially the so called highly paid strategists or your bosses. Always remember that you are the Boss of your life and you already have got the resources to begin with.
Manage your finances. You may already have one house to stay and another one you are holding as investment for which you are paying EMI, then you know what is to be done, either rent or sell. If your EMI is very high, you could either get your EMI lowered or negotiate for Loan against your second Property. If in case it is your first house, then meet and negotiate with the bankers to allow you for lower manageable EMI keeping your current financial situation in mind. If you got notice period amount, use it wisely. Put it in a short-term liquid cash management fund which will help you to get better returns than in your savings account and also you can withdraw money anytime. I suggest you speak to your trusted financial planner regarding the same. Don't gamble with your money for a short term period on risky stock options, derivatives without knowledge for short-term gains.
Invest in your Own Learning. Use some of your money in enrolling for new courses either related to your own field to scale up or build capabilities in new areas like Artificial Intelligence, Robotics, Data Science and Analytics, Digital Marketing, Cyber Security, Content Writing, Web and Mobile Application Development etc. or in starting your own venture linked to your passion or hobby which can be easily monetized. Invest atleast 5-10% of your income on learning something new before finding your next job or starting your own business. This will keep you positively occupied and also give you a goal to achieve something worthwhile for the future. Take up your pet projects and execute it on a pro-bono basis or on a paid up basis. Mentor and coach others or students in areas where you have some expertise. Remember all learning and voluntary activities you do are investments for your future earnings. It will also help to explain to your next employer how you effectively utilized that time after your last job.
Find and Develop Support Group. I can understand the pain of loss of one's spouse or a close family member or loss of your treasured job. Don't worry or panic. Remember the times from your childhood or youth days when you started your life, how you managed the difficult times of being alone either away from home or in hostel. Didn't you manage it alone at that time? So can you now with all the know-how and resourcefulness. If you have managed your finances well and you can afford, then you can hire governess or permanent domestic help to support and take care of your home. Wherever possible, call your parents and in-laws to stay with you and help you for some time. Connect with positive group of friends and not the ones who will suck the life out of your life by constantly reminding of your loss and who create fear in your mind. Avoid the company of such pessimists, losers, complainers and fearful souls. This is one thing I had consciously done as such people could neither offer positive encouragement nor solutions to the existing problems.
Take Care of Your Health Holistically. When I say health, I don't just mean physical health. You need to manage your emotional, social and spiritual health too. During times of losses, it is natural that you don't feel like doing anything. You may feel hopeless, drained, tired, stressed or even depressed. It's fine to feel like that for sometime till you reconcile with your situation. But you need to set a timeline for even your mourning days, how long. Does it really help? You just can't continue to mourn and worry and feel helpless. Remember always your resourcefulness within. After you come back from your mourning vacation, I meant on a jocular note, join some hobby/interest group. A hobby which you had always wanted to do while you were at job or it may have been a childhood dream. I joined swimming to fulfil one of my childhood hobby of the three hobbies. I had learnt playing guitar and represented the state in karate but swimming was unfulfilled which I did with the help of my coach my son. Yes, my son, your juniors can also become your coaches and mentors. Remain humble to learn from your junior colleagues too!
Manage your thoughts carefully during these difficult times. Write down and reverse it with positive and affirming thoughts. You may use spiritual verses from your followed religious practice or other uplifting thoughts. Instead of saying I'm a Loser. Say I can do all things with my inner Resourcefulness Given through my God/Higher Power. Create your own positive affirmations. If you like music then listen to uplifting music and positive videos of encouragement. My favourite music genres remain the Gospel, Techno and Electronica, Rock, Country, classical instrumental of maestros like Pandit Shivkumar Sharma, Hari Prasad Chaurasia, Zakir Hussain and Yanni, Kenny G in Western instrumentals etc. So you already know your favourite music, videos, books, hobbies and people who uplift you. As far as possible avoid music, videos, books, food & drinks or activities which could make you feel sad or emotionally miserable. Pep up yourself. Immerse yourself in those resources which in turn will inspire you to look within your own SHAPE and resourcefulness.
I sincerely wish that you remember to tap into and continue to use your unending reservoir of resourcefulness within you.
So what other useful ideas and tips you may have for all of us to bounce back during difficult times?