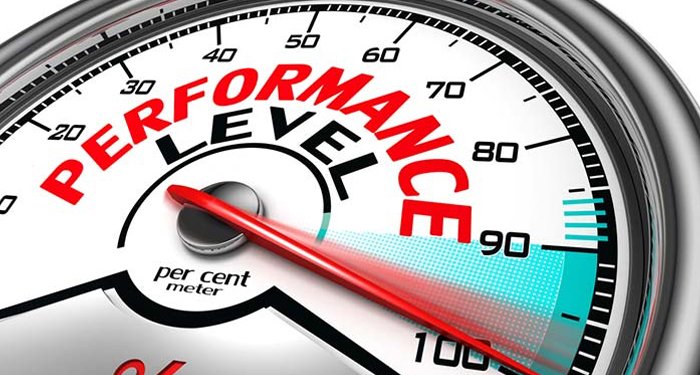 16 Mar

Is Your Training Evaluation Exciting the Management Team

As the HR Leader of your Learning and Development team, you would like to bring excitement to the management team. One of the sure ways to excite them to listen to  you is through your training evaluation process. It must show results of impact on key performance metrics. Let us read on.

In a recent article by Bill Gates on thegatesnotes.com, he shared about his visit to Ghana. He was very impressed by the information tracking in Ghana's health care system. It's enabling health care workers to closely measure their progress in delivering immunizations and other patient services. And it's helping Ghana make progress toward the Millennium Development Goals.

Similarly Business & HR leaders as part of training evaluation could ensure measurement of the effectiveness of various Learning, Leadership and Coaching interventions.

To measure change in performance, it requires a collective willingness and responsibility of Business & HR leaders and the Knowledge partners (consulting and training firms). They need to agree and commit on delivering on well-defined performance metrics which could be either qualitative or quantitative or both.

A few of the examples of performance metrics that could be agreed upon for training evaluation are:
Reduction of X % in operational costs within Y months
Reduction of X% in defects/bugs in the next release or production batch
Savings of X% in a quarter from reuse of damaged/defective output
Number of innovative ideas from the team members in a month
Number of Subject Matter Experts conducting knowledge building sessions or internal trainings
Improvement of X % on knowledge heat map in the team within Y months
Reduction in number of reported conflicts within team
Number of developed successors for the next role
Why the need to define performance metrics?
The Business and HR leaders and other relevant stakeholders need to define the performance metrics clearly before going ahead with any learning & development kind of interventions. In a 2010 study of 179 large companies, those organizations adopting data-driven decision making achieved productivity gains that were 5 to 6 percent higher than those that did not.
This will help to meet the purpose of measuring performance change and justify return on training investments.
Business leaders and the L&D professionals could resist from the temptation of asking employees to simply choose training programs from a menu or laundry list. Some of you may have a doubting question then how do you identify training needs for a large, widely spread-out population. Your doubts and questions are valid. Isn't it better that they are given the choice of attending trainings, seminars, conferences offered by various training organizations or learning forums and associations if you have no intention of training evaluation to measure impact on performance metrics? If employees know what they want and the organization has no interest in measuring performance change, then a simpler and quicker way will be to support employees by reimbursement of training fees under benefit schemes like Continuing Education or Tuition Reimbursement.
Role of Business and HR Leaders
However if the Business and HR leaders are interested to measure performance change and get desired results, then it is highly critical that they measure and support training evaluation. This requires commitment of time, interest, willingness to be a sponsor and review progress on a regular basis. Azim H. Premji, chairman of Wipro, spends 100+ hours in review and progress of key development initiatives of his managers and leaders. Similarly the legendary business icon, Jack Welch used to spend more than 20 days in a year in Session C.  It included review of development needs of the top management, identification of High-Potential talent to ensure appropriate development.
Role of Knowledge Partners
Knowledge partners could also raise the bar of the entire learning, consulting and coaching community. They can do by defining learning and performance metrics which they commit, along with the client, to show impact on. It will help to demonstrate results on the committed learning and performance metrics. So it is essential to go beyond good training or seminar feedback scores given by the participants at the end of learning events.
Therefore to ensure change in performance due to any learning or development intervention, there is a need to have well-defined performance metrics. A collective willingness and commitment of Business & HR Leaders and the community of Knowledge partners  to measure impact on performance through ongoing training evaluation.