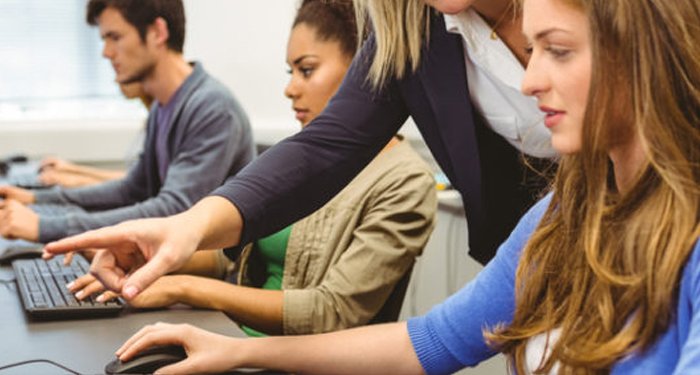 21 Apr

Measure HR for Business Impact

Organizations will benefit to measure HR for value generated to business beyond routine HR transactions and operational efficiency suggests George Zacharia.

It is always a pleasure to meet Human Resources (HR) professionals who have busted the myth that said, "You can't measure what we in HR do". And I recently happened to meet such an evolved HR professional. The evolution of HR from a transaction-oriented and a paper-shuffling role into a strategic business partner is a harbinger for change in measurement of value-addition done by HR in business. Even the top management is more likely to look favorably upon a proposal for new HR initiatives or more headcount if the HR team  makes a value proposition which is beyond soft issues and evaluate ROI and provides measurable business impact. In companies known for best practices in HR, the HR team is pushed and pressed for a return on its investment above and beyond subjective testimony. As Jac Fitz-enz, one of the guru's of measurement of HR shared "Without data we have only opinions". In similar vein any HR event, initiative or activity will need to prove the performance or business impact of such activities and initiatives.

Talent acquisition, Talent engagement or Learning and development initiatives have to go beyond being an event management activity. It is better to officially designate and allocate time for fun and party events which is beyond the billing hours. But please do not consider it to be activities that will bring about measurable engagement or development of your employees.
Event Management vis-à-vis Value Management and Measurement
Various organizations hold fun and party and educational events believing that such events will ultimately lead to engagement or development. HR professionals will be required to support whether if it is so with some measurable fact and data. I certainly do not want to be a spoil-sport of such fun events. In fact, I love and enjoy participating in and organizing such events. Therefore I know the entertainment value of such activities though sadly bereft of any business value-addition.
I was a witness of such events in various organizations. To share a specific case, the organization had invited a well-known celebrity speaker for half-a-million rupees to address its senior managers and leaders on building a committed team. Weeks and months passed by, however there was no impact on either the performance of those participants or on business. It certainly had the glitz, glamor and entertainment which it was supposed to be in the first place, but not any promise of real development or performance change. The event was never designed for measurement of impact on either performance or business, but it was sold in that organization as a value-adding event for senior managers and leaders. I was often amazed by their ability to persuade the top management to undertake such activity. Later on it came to light that it was the only way to quickly exhaust budget which remained unutilized for several quarters. The corporate management was closely monitoring and questioning the under-utilization of support functions budget.
In a joint study done by Towers Watson, they found that Royal Bank of Scotland (RBS) do not just conduct employee survey for collection of feedback data from employees, but they summarize the results in a meaningful way which is linked to few of their HR performance indices like:
Leadership effectiveness,
Employee Engagement,
Talent effectiveness and
Risk effectiveness
So let me quickly share few metrics which well-known HR professionals use to show performance or business impact in their respective organizations.
In the Talent Acquisition or Recruitment (TA) team, numbers of walk-ins organized or numbers of irrelevantly qualified resumes or candidates shown to requesting line managers may not be a good measure. However the two most critical metrics for the TA team is the Time to Fill (TTF) and Quality of Hire. The TTF metric is a difference of the date the requisition for a position is received and the date when the candidate finally joins. It is a critical metric as lesser the TTF, the earlier the employee can be put to productive use and to manage customer requirements.
Quality of Hire is generally the average of percent of higher job performance ratings of new hires, percent of new hires promoted and percent of new hires retained after 1 year. This is also an indication of the effectiveness of the selection process of the organization. Though the quality of hire metric is also influenced by the right placement of the candidate post selection, quality of work content as discussed during selection process and what is in reality. If the candidate was told that he would be involved in high-end analytics, but after joining realizes that he is to manage an excel database then it could affect the decision of the candidate to continue with the organization. The Quality of Hire is a good metric for the TA team to improve the quality of employees who get selected. However both the HR and line managers have an equal responsibility to provide to the candidate all that was promised during the interview and selection process.
In Compensation or Rewards and Benefits
Similarly the Compensation team need to innovatively work out ways to reduce Employee Cost Factor (ECF), Management Investment Factor (MIF), and Compensation Expense of the overall operating expenses and increase the Income and Revenue Factor which matters the most to business.
In Learning & Development and Organizational Development (OD)
During budget cut, the axe usually falls first on this team's budget. The reason behind is that this team enjoys measuring and reporting on number of person days of training, number of trainings organized as per calendar, number of seminars or conferences done by celebrity speakers etc which give no indication about the value addition done by this team. Instead the team could show value by focusing its energy and efforts to measure and report on improved Performance Change before and after a training or organizational development intervention and simultaneously reduce Training Cost Factor (TCF).
Similarly, all OD interventions must create impact to reduce operating cost, unit cost, quality defects or rework rate or customer complaints and must increase or improve customer retention and satisfaction, time to market and time to fix and build future competencies and leadership bench strength across levels.
Thus all key HR practices, processes, events and activities must show impact and value-add to reduce operating cost, product/service/process cost and increase revenues or improve savings through customer retention, innovative ideas/products/services launched, retention of key talent and improved productivity. Otherwise everything else being done could be a costly transaction or a pomp and show event.