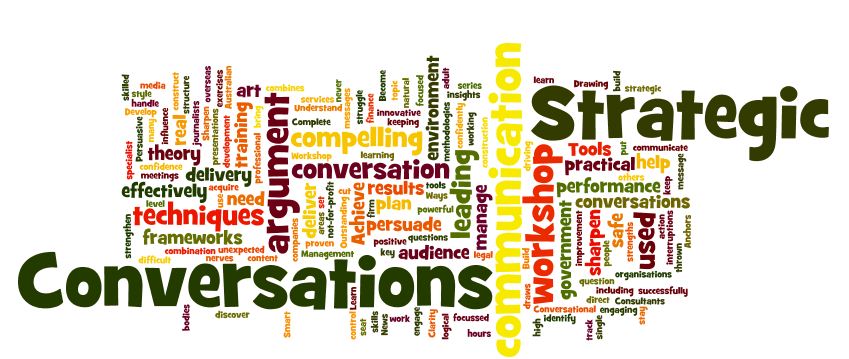 13 Sep

How HR Business Partner can have impactful conversations

In this blog, we explore how HR Business Partners and L&D professionals can have performance consulting conversations with their training vendors , consulting firms and business teams.These conversations help to choose the right interventions that will impact the business performance metrics.

You may have been party to a similar tactical conversation either as the HR Business Partner of your company while interacting with your internal stakeholders or as a Knowledge Partner. The case, in a conversational style, conveys how various interventions are taken up without applying proper Analytics and Performance consulting. This conversation is however not a generalization and may not be completely applicable to my colleagues and clients at People Capability Maturity Levels 4-5 of HR function.

Knowledge Partner (KP): I read your Request For Proposal (RFP) document. Our next few minutes' conversation is related to that document. What is the reason why you want to do this intervention?

Company HR Business Partner (HRBP): Well this intervention is one of the high priority items of our HR agenda

KP: So how was this priority arrived at? Any data analytics done on it?

HRBP: Well our Employee Engagement scores went low so we need to do this as part of our HR action plan.

KP: I understand that. So what in the engagement factors analysis suggested that this intervention could be the solution to improve employee engagement?

HRBP: Hmm. Well we certainly know. We think so… we assume so (in a fading voice).

KP: Was any factor analysis or linear regression done to find out the factors that are really influencing engagement within your company's context?

HRBP: You guys are the experts on it. Don't you know this that employees leave their managers?

KP: (Mustering his/her courage) You could be partially correct on that. Are there other significant factors that could be influencing the engagement?

HRBP: What do you mean by that?

KP: Manager's styles could be one of the reasons or factors …did someone check the statistical significance of the other factors which could have an impact on engagement in your organization?

HRBP: Yes we looked at the Mean/Median across geographies, business units, functions and across zones and also checked for the industry benchmark from our Engagement Survey vendor.

KP: So what were the findings?

HRBP: We have high scores than the industry benchmark.  After all, our Business HR partners are conducting high impact engagement activities on a regular basis? They hold regular funky parties, team games, talent hunt and what not..we have a menu of activities more than the dishes in the menu of any favourite joint in this vicinity.

KP: That's really nice and interesting. But then what are the reasons for using engagement scores for this intervention?

HRBP: Well we want to improve our retention?

KP: Your engagement scores are pretty high compared to industry benchmarks then what happened to retention.

HRBP: Well that's the reason we are looking at various Knowledge Partners like yours to deliver this intervention for us. We are certain after analysing our various data that our managers' behaviours are causing attrition.

KP: Which of the managers various behaviours are significantly causing engagement issues?

HRBP: Well they are not giving feedback regularly, they need to coach his/her team, they don't create  Individual development plans, they need to follow process (we have robust performance management process but they don't set SMART KRAs etc), they are not making work interesting etc?

KP: So what analysis have you done to come to this conclusion that there are no other factors that could be affecting the engagement?

HRBP: Well the average scores on management styles/behaviours were in the lower percentile.

KP: Ok. So that's how you concluded that management styles/behaviours affected the employee engagement?

HRBP: Yep.

KP: The attrition analysis data of your high-performers indicate reasons of no career planning process in the company?

HRBP: Well what is that data to do with our intervention on management development we want to do?

KP: There is a need first to identify which factors are really affecting your engagement using robust statistical analysis and then see the causative factors.

HRBP: You may not be knowing this. We have done a correlation analysis and we find that managerial behaviours are positively correlated to engagement factors.

KP: Chuckles Ok. So you came to this conclusion that a management development intervention should be done due to high positive correlation between the managerial behaviours and engagement.

HRBP: Coming back to the RFP document that I sent you. Kindly let me know what are the latest novel contents you have for the proposed MDP intervention? We don't want the usual stuff. Our sales heads and managers want engaging stuff to keep them seated otherwise they will be moving out.

KP:  Slightly bemused now. In your data points, you said the issue of engagement was more in the Shared Services but then how come sales guys were identified for this intervention?

HR Business Partner: We had a meeting with our National Sales Head and he said there was high attrition in the South zone and we are losing advisors at an attrition rate of almost 130% , so he suggested that his zonal and regional managers have to undergo an MDP intervention. So that's how we have also included them for this intervention.

KP: Any analysis done on reasons for such high attrition amongst advisors in Southern zone?

HRBP: You know it is the Zonal and Regional Managers who pressurize these guys to achieve daily sales targets and they feel frustrated?

KP: That's fine. It is the responsibility of the Zonal and regional managers to get the results through their teams. Did anyone go out and find out about what other regional factors could be affecting the advisors attrition?

HRBP: See the Zonal Head and the National Sales Head are the mai-baaps (mothers and fathers –highly influential authorities) They already know very well about it, there is no point in questioning or arguing with them. We are supposed to get things executed on what is told to us.

KP: I understand. So at what level are you going to measure the impact of this intervention?

HRBP: As long as the smiley or feedback scores are above 4.5 out of 5, we will be thrilled with it.

KP: But you said you want to impact engagement score and retention in Southern zone.

HRBP: I think we will measure it later.

KP: However you need to design your intervention based on what you want to impact on and measure later.

HR Business Partner: We are already tied up and busy with multiple priorities. We need to get this intervention moving fast. Tell me by when you can email that proposal. It is extremely urgent and we will close on our knowledge partner in the next few weeks.

KP: I appreciate you giving us the opportunity to present the proposal. We however feel you may need to first identify the real causes that are affecting the engagement scores and attrition in the Southern zone before launching this intervention. The intervention also may need to be measured beyond the usual smiley scores.

The conversation ends with the usual handshake and revert date.

So what will you advise and suggest to both the Company HR Business Partner and the Knowledge Partner to make this conversation more strategic, meaningful and impactful?

The author George Zacharia is involved in Talent Management & Culture Analytics, Performance Consulting and Management Professional Skills development firm. He has penned this case in a dialogue format based on his several interactions with prospects and clients who are at different HR maturity continuum levels in their organizations. This case for Building HR Capability forms part of the various case studies used for various clients.