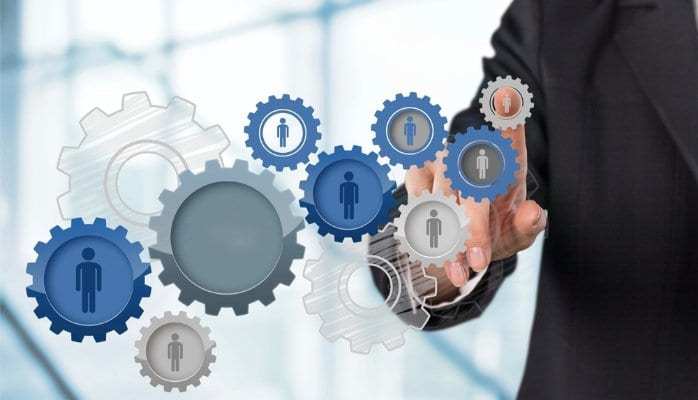 25 Sep

How critical Design elements impact Leadership Development Training Programs

Leadership Development Programs (LDP) or Management Development Programs (MDP)design classification depends on  whether it is done for the top management executives or the mid and lower management levels of an organization. For ease of reading MDPs will be read as LDP. All Leadership Development Programs can be designed more effectively by doing the following essentials. Aligning the LDP to specific culture and performance objectives. Setting learning objectives of LDP at affective levels than at Cognitive levels alone. Selecting facilitators with a blend of managerial experience, inspiration and conceptual capabilities. Involving the executive sponsor and LDP committee.

During the course of various Leadership Development interventions  involved in the past, it has been found the interventions that impact culture and performance have the following design elements which are taken care of:
LDP is aligned to specific culture and performance objectives. It has been observed that several LDP interventions are like the proverbial Old Wine in a New Bottle. They are like clubbing of several individual programs like- Communication, Assertiveness, Interpersonal relationships, Conflict Management, Planning & Organizing etc which participants at some point in their career may have attended. The program may not necessarily impact the desired behaviour as the complexity involved of using a specific behaviour is in its organizational culture and context.  If cross-culture negotiation is a required capability from a project manager, then a usual conflict-management content like Kraybill/Thomas Kilmann conflict management like a stand-alone program or negotiation alone may not help. The LDP designers need to align the contents and measures of success of LDP to specific culture or performance objectives like: "Develop a design team of 7 to create a prototype for beta-testing of Y" , "Create IDPs for next  level successors to take roles in 1-2 years", "Build X% of specific talent pool in teams for global projects or placement".
Learning objectives of LDP are set at affective levels than at Cognitive levels alone. Many times program designers use learning objectives like participants will be able to "Understand", "Become Aware of", "Identify""Analyze". Either these objectives are very vague or addresses Cognitive level learning. The leadership development programs  are expected to influence changes in participants at affective level relating to moods, feelings, and attitudes but the program only equips them with more cognitive level tools, frameworks which they are still not convinced about using it. I'm not saying these cognitive level domain tools and frameworks are not needed. The LDP interventions need to help in shift in behaviour in the way they are going to "perceive", "express" their behaviour in what they do or say. Most of the time cognitive level case studies are discussed which helps in cognitive or head-level learning of concepts and techniques. The real transformation of heart to manage or lead others does not happen effectively unless the following happens:
participants experience catharsis of their negative emotions through various venting out exercises,
behavioural processes to positively judge their colleagues and juniors,
softening of hardened hearts due to hurts, discouraging words, betrayals and condemnation by team members, colleagues and bosses
Facilitators who are selected have a blend of managerial practice, inspiration and conceptual capabilities. It has been found the LDP facilitators can be placed on a continuum from being a thorough entertainer with witty anecdotes to being motivational speakers. The facilitator's success lies in making the participants successful in doing and being what is being delivered using proven processes and from their managerial experiences. It is not only about the ratings of the facilitators whether they scored above 4.5 out of 5 on a smiley record as this can be easily manipulated by a smart facilitator without challenging the existing mindsets and ways of doing things.
Participation and Review by the LDP Executive Sponsor and Committee. The importance of LDP intervention is conveyed to the participants' only if the senior management members are one of the Executive Sponsor and they participate in the intervention as both facilitators and coaches as well as reviewers. The LDP committee supports the progress of participants' at least every quarter and provides practical mentoring and resources on how to overcome roadblocks and bottlenecks during implementation. I have found in certain organizations they only provide lip service regarding impact but the actual review does not happen because the committee fears hearing some truths where sometimes they need to take action as the participants alone cannot make those changes. To make LDP a serious intervention, the Executive Sponsor and the review committee have to be actively involved, otherwise LDP will remain another good training event organized by the L&D team with little desired impact.
The Leadership Development experts and facilitators and readers of this blog can suggest more elements to add or to critically analyze these elements.