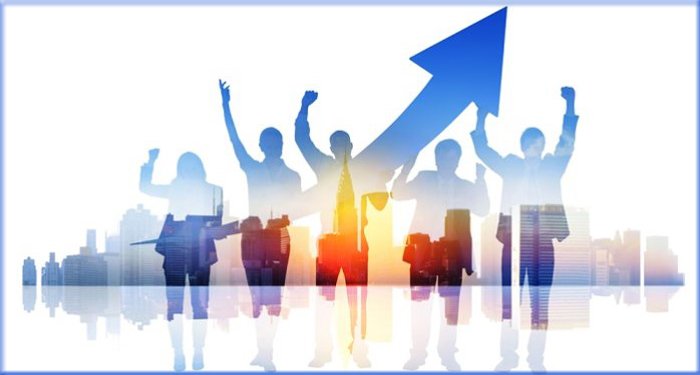 16 Mar

5 Simple Ways to Inspire your team for Extraordinary Results

This researched article highlights that Business leaders and HR practitioners need to nurture a work environment that provides SPACE (Spiritual Power, Purpose, Autonomy, Connection and Expression of Competence) for engagement of employees to produce extraordinary results and to retain them in the long run.

A few years back, the American Psychologist magazine had published an article that mentioned that three needs in some measure are required for human beings to be truly happy. The needs required are: Autonomy-the freedom to do as one pleases. Connection-the need to be in touch with one's social network, family and dear ones and Expression of competence-the opportunities to use one's special talents, knowledge, skills and capabilities.

The new generation of employees over and above the three also requires Spiritual power and Purpose to inspire and for complete fulfillment. Yes, they need SPACE to operate from their full potential. Organizations which try to curtail or compromise on the SPACE due to business pressures will continue to find it challenging to inspire and draw out extraordinary results. It may also find it difficult to retain employees particularly in the lower and middle-level of hierarchy.

Consider the ServiceMaster Company, one of the 500 largest corporations in the USA, which provides home services to 21 million residential customers each year, through a network of over 5,400 company-owned and franchised service centres.

ServiceMaster's business success is without question – and it's based upon four corporate objectives:
To honour God in all we do
To help people develop
To pursue excellence
To grow profitably
What does it means to them "To honour God in all we do"?
"We believe that every person – regardless of personal beliefs or differences –has been created in the image and likeness of God. We seek to recognize the dignity, worth and potential of each individual and believe that everyone has intrinsic worth and value. This objective is not an expression of a particular religious belief, or a basis for exclusion. Rather, it is a mandate for inclusion, and a constant reminder for us to do the right thing in the right way."
AshokeMaitra, former Corporate Director of Human Resources for the Times of India, brings this spiritual principle to life in his employee-training programmes, "My goal for each individual is that they manifest their latent Divinity and become happier. I know when an individual is happier and more joyful their productivity is bound to go up."
In his e-book The Six New Management Imperatives, Bruce Temkin, the founder of Temkin Group focusing on customer experience and the former Vice President and Principal Analyst at Forrester Research, highlights the need to provide a clear and compelling purpose.Firms make decisions based on individual goals and objectives, a handful of hard metrics, and by finding compromises across conflicting executive agendas. And that's the best case. Most of the times decisions aren't coordinated at all that's why organizations need to(re)introduce a clear purpose for their organization that is more compelling than just more profits. The employees at Whole Foods Market are deeply passionate about what they do, and CEO John Mackey attributes that passion to Purpose motivation (not profit motivation):
"It is difficult to impossible to truly inspire the creators of customer happiness-i.e. the employees-with the ethic of profit maximization. Maximizing profits may excite investors, but I assure you most employees don't get very excited about it even if they accept its validity as one of the legitimate goals of business. It is my experience that employees can get very excited and inspired by a business that has an important business purpose..".
The fundamental Purpose of Whole Foods Market is "to provide choices for nurturing the body, the community and the planet". They want to change the way the world eats. That's what creates the commitment day in and day out regardless of the company's stock price on any given day.
Similarly Wal-Mart's purpose is, "to save people money so they can live better". Southwest Airlines despite turbulent economic environment continue to do well by aligning and reinforcing employees to its purpose, "to give people the freedom to fly".
Thus all purposeful and profitably successful organizations will continue to nurture an environment of SPACE to inspire the souls of their employees to produce extraordinary business results.